Srbovanje | Smesne slike | Srpski biseri | Nepismenost
Ej Srbine, ovo ti je srbovanje!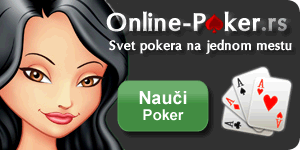 F**k the coca, F**k the pizza...all we need is Shljivovitza!


Ćoka kola ;)


Nike
Srbija, Srbovanje

Reklama dodirnula kamiondziju!
How a truck driver got too close to an advertisment!

Iznajmljujem stolice za kenjanje - Srbovanje!
Renting out a chair for poo-pooing

There is nothing better than a cold and wet Russian Peachka
Srbovanje peach vodka!




Kakva lepa tortica ;)


romance stinks ;)


prilagodljiva svakoj podlozi...i na trotoaru
e, to ti je srbovanje ;)

Moderan ciganski pauk u akciji!
How a motorcycle gave a lift to a car!

Pice za motor!
Makeshift motorcycle gas tank!

Buca na motorcic!
Fatty man on a bike!

Vidi se da su siptari napisali!


Trazim devojku bez noga!
Looking for a chick with missing limbs!

Baba nada preporucuje Srbovanje posle bacanja kostiju od pileta ;)
Dosta baba, a vidi..i jedna tetka!

Kinezi mrsh u Japan.


Najstrozije zabranjeno seksualcima ometanje puta naseljeni kuca!


Komsija, znas li sta je to bumerang? E, to je ti bacis djubre u ovu kantu ispod posta, kad ono, ista ta kesa ispred tvojih ulaznih vrata.


Paznja, kapiju zatvarajte rucno!


Ronilacki kamp. Zabranjeno sranje. Ne bacas smece.
Scuba diving camp. Shitting is forbidden. Don't litter.




Polumasni topljeni sir za mazanje. Sa ukusom sunke.
Cheese with taste of ham..mmmm.

Gejev trg
Gays square

Severina na plazi! I Hrvati znaju Srbovanje ;)


It's not a car, its not a house, its an Albanian house made of car doors.


Motel i burek. Welcome to Skopje! (Srbovanje u Makedoniji)


Sve je uredu druze!
E sad sve prste na mojoj ruci u dupe zavuci ;)

Sidewalk cinema for the city cleaners!


Demonstracija cigana: sve je crno oko mene. Stvarno?
Gypsy demonstrations read "Everything is black around me". No kidding.

Smesna porodicna slika: Bogoljub Karic i njegova porodica


Baba vuce komp u kontejner. Slika vredi koliko i kompjuter.


Srpski proizvod: Mani stransko, uzmi nase srbijansko!


Gole lutke ispred Jugoexport butike.
Naked manikins in front of store.